BJC acknowledge the hardship consumers and communities face from the continued outbreak of COVID-19 pandemic, affecting both health and economy of communities. As such, BJC strives to help consumers and communities through various activities. BJC place great importance on providing quality and necessary products for sales to consumers at a reasonable price, including the management of necessary consumer products to meet the consumer needs and distribute evenly. Furthermore, BJC also assists communities through various channels, both financial donation and consumer goods, to visiting and supporting surrounding communities, to make communities feel safe and comfortable during the pandemic.
1. Big C volunteer to spray disinfectant for COVID-19 at 4 temples and educational institutes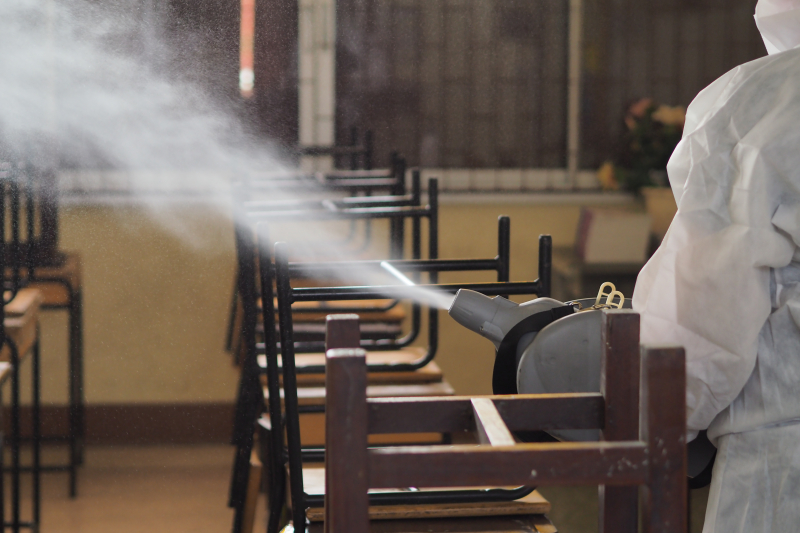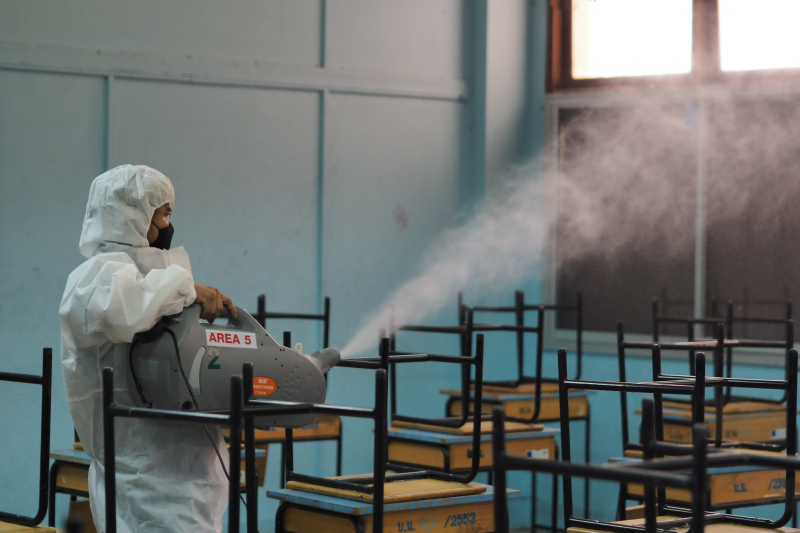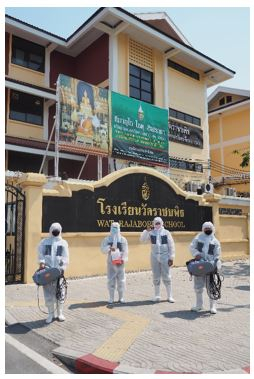 2. Masks and Alcohol Gel Donation
Donated 2,000 masks and 200 bottles of alcohol gel to the Salesian Philanthropy Foundation of Thailand, to support, encourage and use to prevent and reduce the risk of contracting COVID-19. The foundation has 40 businesses across Thailand, covering schools, youth centers, temples and development centers.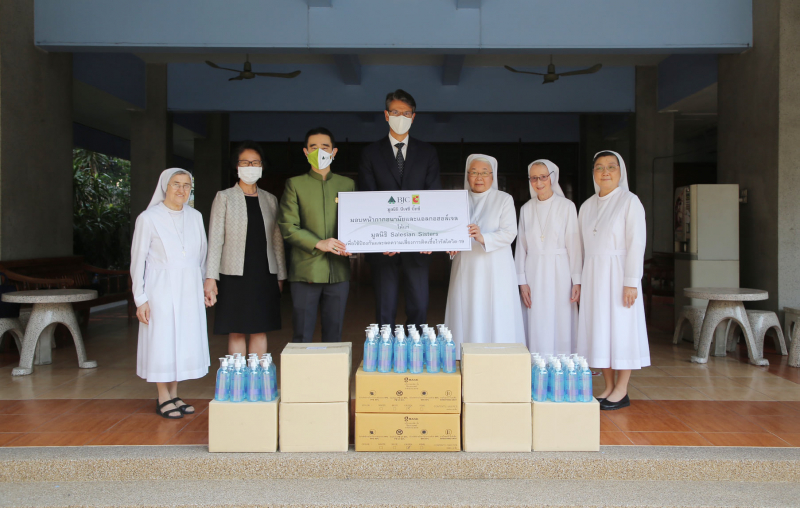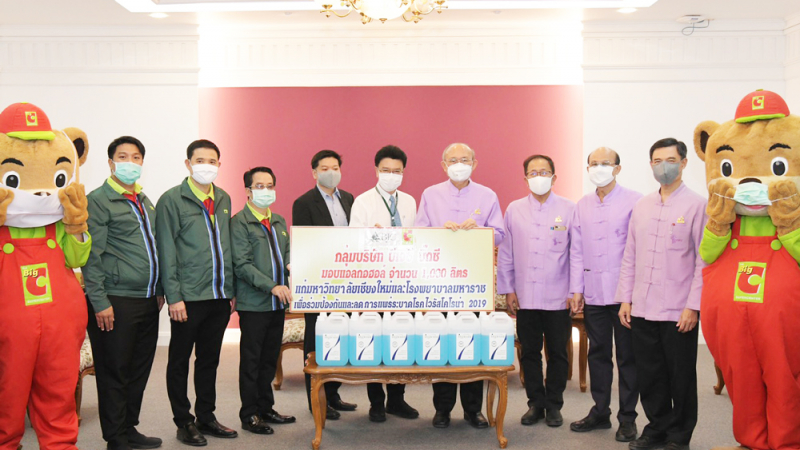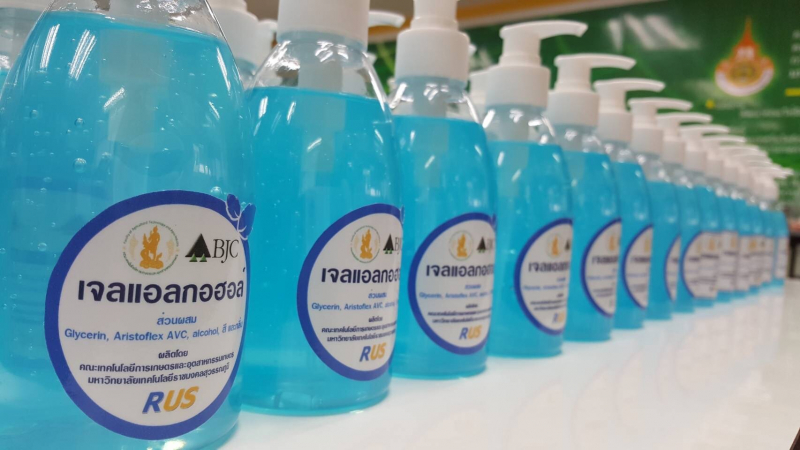 3. Knowledge Sharing on Alcohol gel production
Educate people in communities surrounding the factories, about the production of hand sanitizer gel, including educating proper hand washing, and suggests ways to protect self against COVID-19 to communities.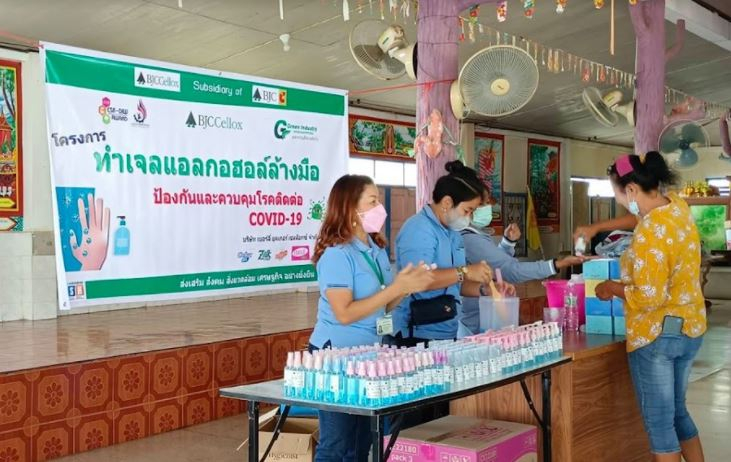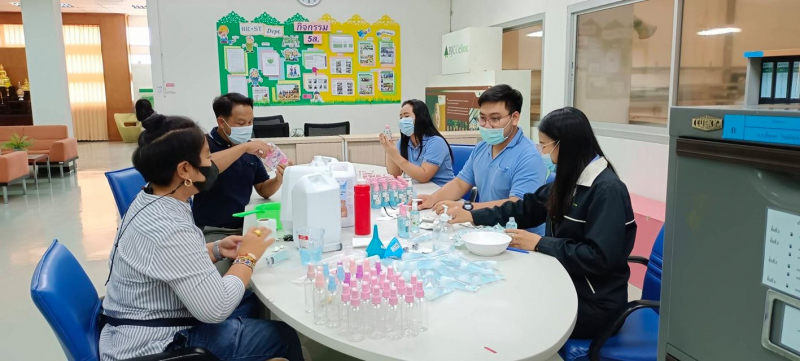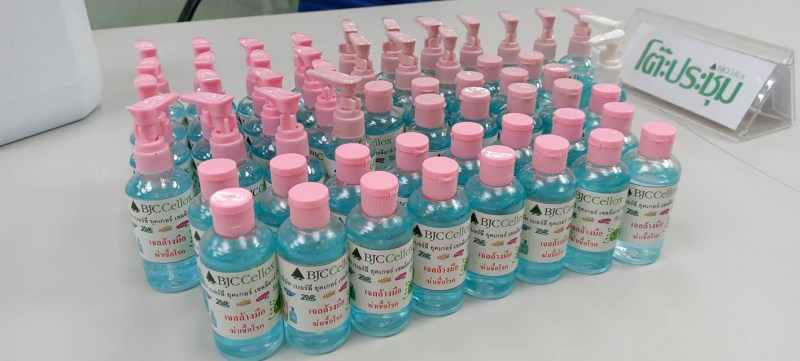 4. Big C Phang Nga branch support the Phang Nga Chamber of Commerce in establishing a donation point to help people infected by COVID-19 in the Province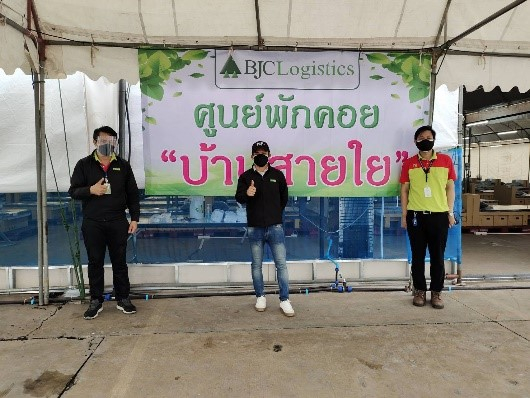 5. BJC Cellox donated public visit kit to the village health volunteers and Subdistrict Administrative Organization of Lattakhian subdistrict administrative organization, to help elderly, bedbound patients and 30 people affected by the Pong Phai cluster, resulting in a 14 day quarantine of 80 households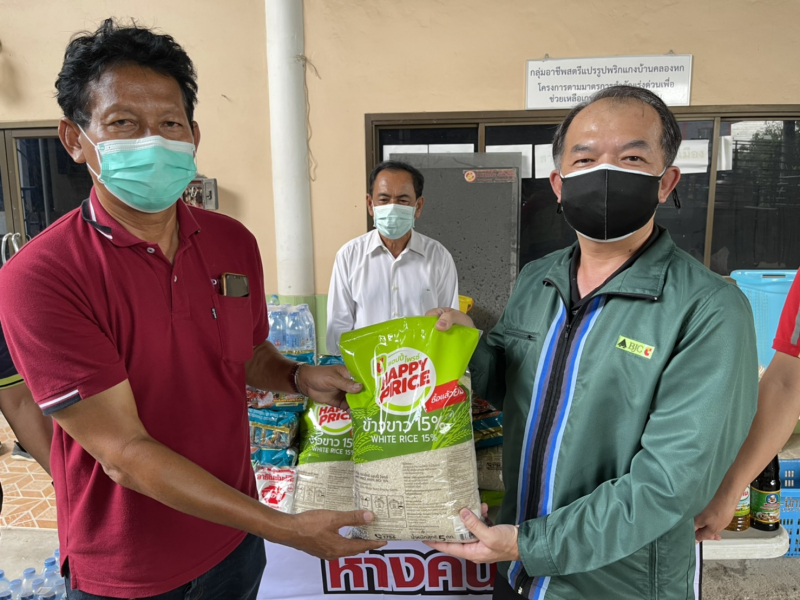 6. Assist the communities surrounding the Thanyaburi warehouse, home to 200 households and 400-500 residents, living in the community affected by COVID-19. BJC assisted through various actions as follow
Establish a waiting center in the community area for first aid treatment, prior to receiving treatment. The waiting center is capable of accommodating 111 beds.

Distribute 100 sets per day of food and beverage to people in community, including dry food to alleviate hardship.

Organize and visit communities to spray disinfectants.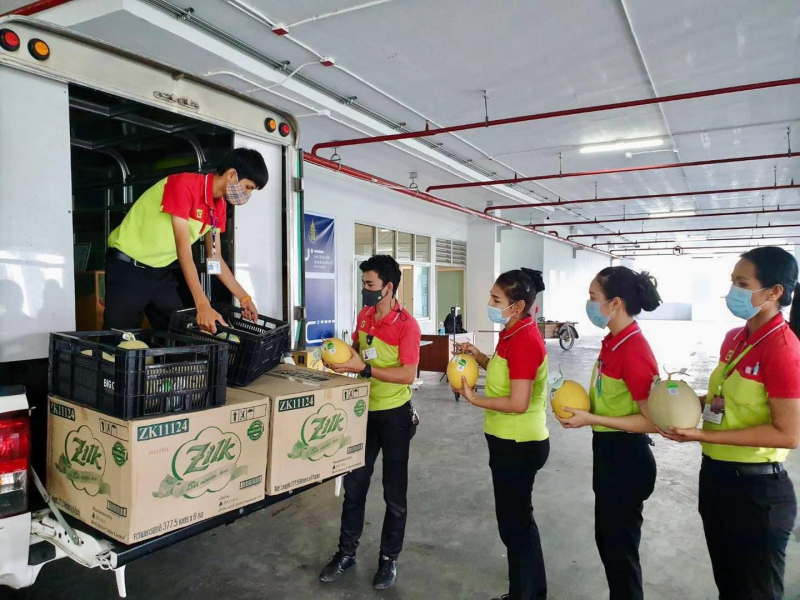 7. Provide medical equipment's such as masks, hand alcohol gel to the Italian Embassy in Thailand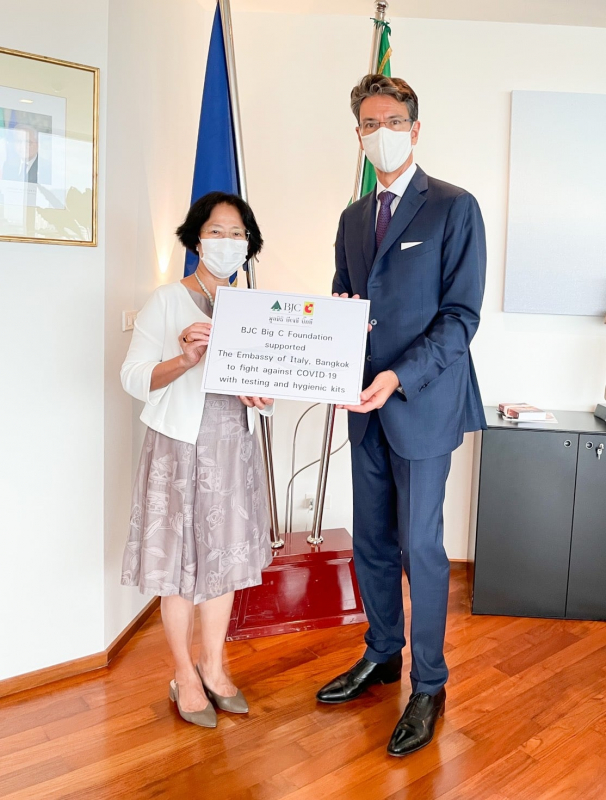 8. "Ob duay jai song pai duay ruk" (Croissant Together)
Donated 2,000 croissants to Samut Sakhon Province and Samut Sakhon Hospital, to distribute to public health officials, medical personnel and people who are hospitalized during COVID-19 severe outbreak in Samut Sakhon Province

Donated croissants to educational organizations, and United Nations Science and Culture (UNESCO)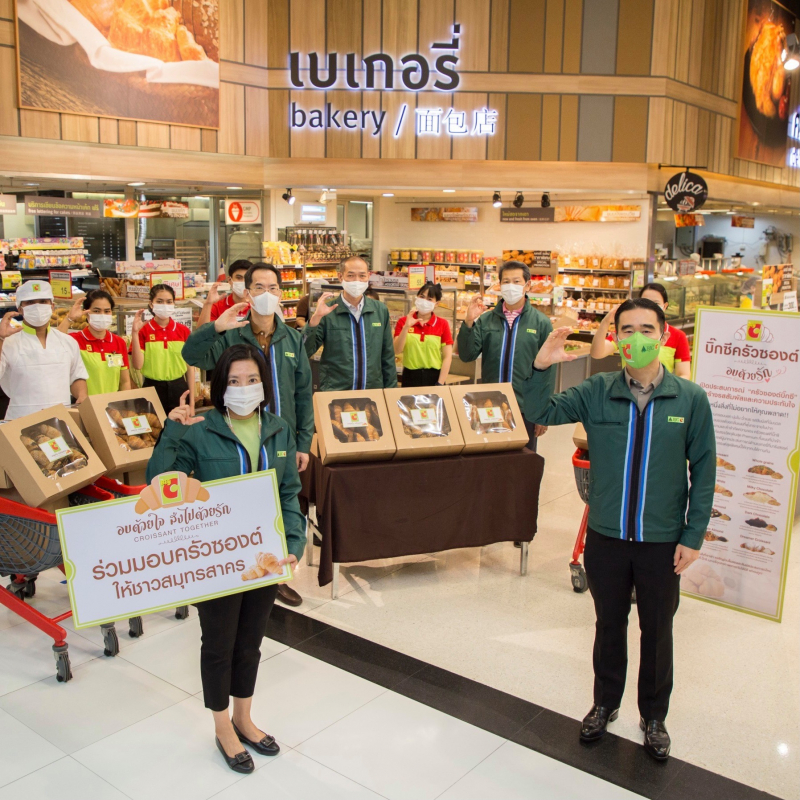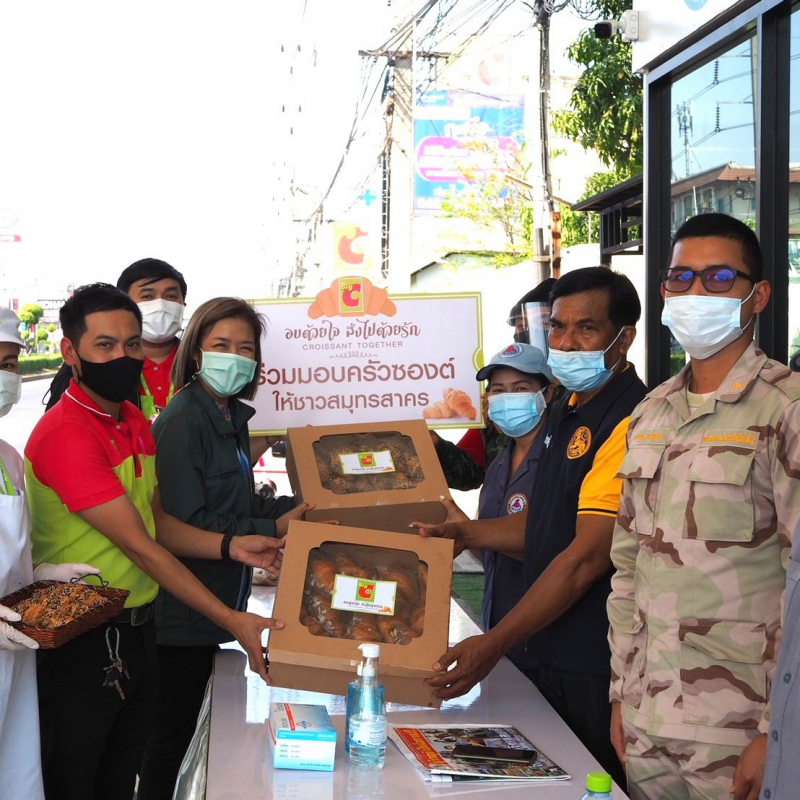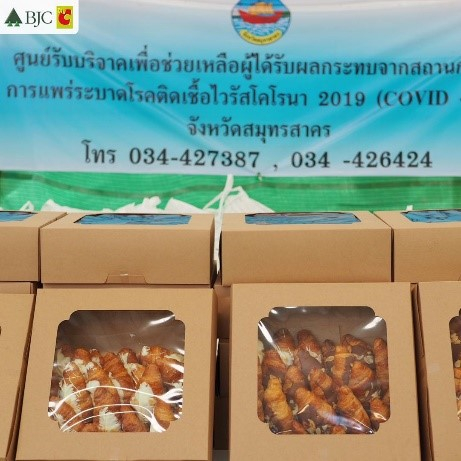 9. Sponsor 400 packs of bottled drinking water under the "Ban Wat Prasarn Jai against COVID-19" Project at Nang Nong Worawihan Temple, Chom Thong District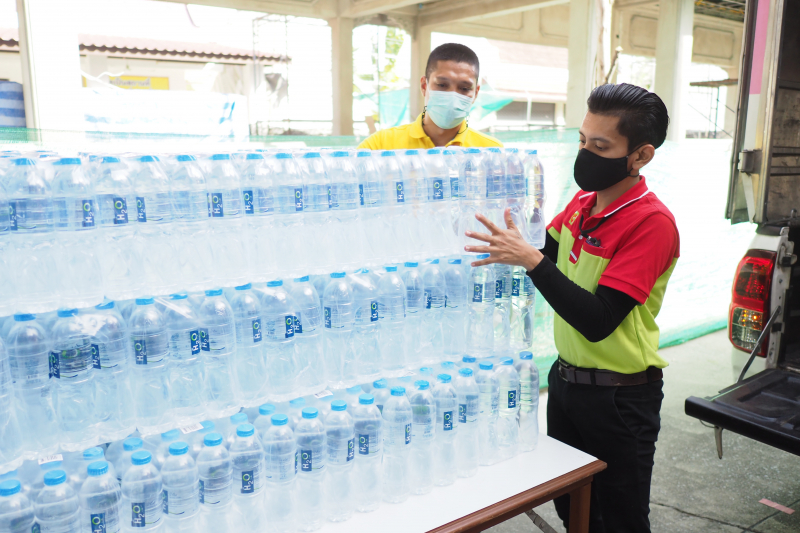 10. Big C Trang branch provide consumers support to commerce in Trang province to organize the royal kitchen vice president,
Thai Red Cross Society Cook food to help people in quarantine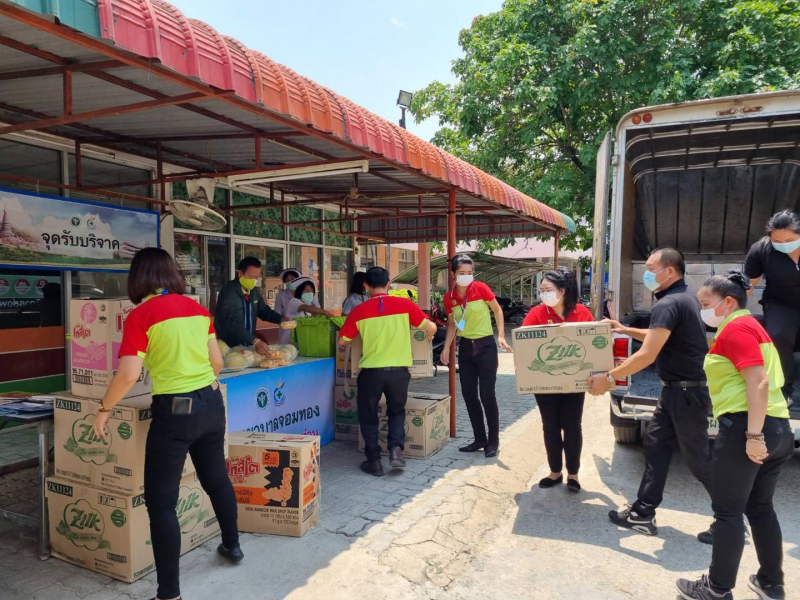 11. Big C Nakhon Phanom branch sponsors homes for children and families, donating survival bags to households affected by COVID-19 and support consumer goods to the 210 Military district, Phra Yod Mueang Kwang Camp Military of Defense to donate survival bags to communities affected by COVID-19