1. "Keang Kang Kaset Thai"
Big C directly buys over 7,500 tons of shrimps, snapper, and tilapia from farmers and aquaculture operators, providing a source of income for farmers, while simultaneously alleviating the surplus product supply as a consequence from COVID-19.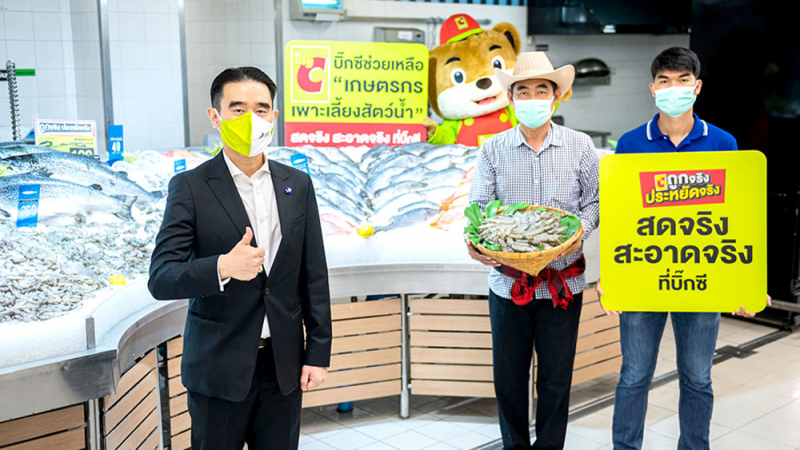 2. Support small and medium enterprises (SMEs)
Big C Fresh Food Department buys and support small and medium enterprise partners, designating display space, sorted into categories in the fresh food department under the SMEs category.