As a consequence of continued spread of the COVID-19 pandemic, the Group recognizes the importance of medical personnel's and hospitals as the front line to help care for and assist infected communities. For this reason, BJC provides assistance and support to medical personnel and various hospitals, including waiting centers, field hospitals and main hospitals by regularly donating necessities and various consumer products. In addition, BJC recognize the need to establish more waiting centers and field hospitals, in order to reduce the concentration of infected people and increase the likelihood of access to treatment for those infected. As such, BJC cooperated with external entities to establish waiting center and field hospitals for patients.
1. Assisted communities surrounding the Thanyaburi warehouse, home to approximately 200 households, 400-500 residents, a large community affected by the COVID-19 as follow.
Established a waiting center in the community area, for first aid treatment, prior to receiving official treatments. The center is capable of accommodating 111 beds.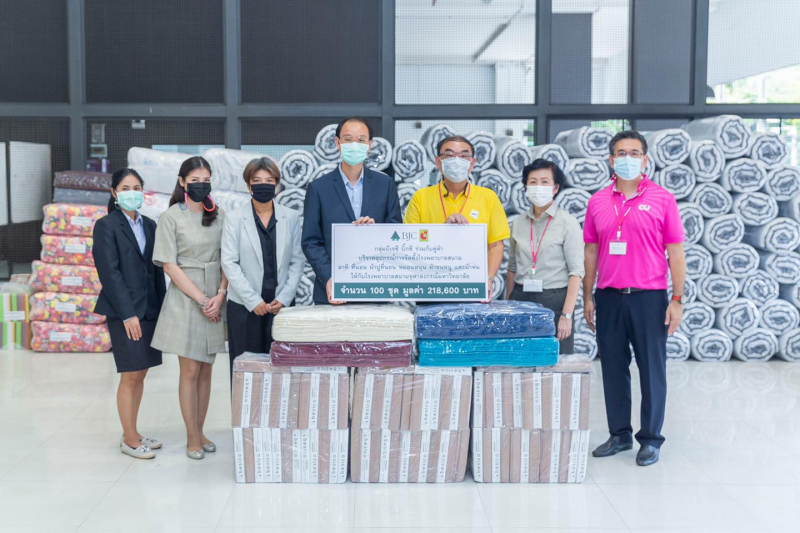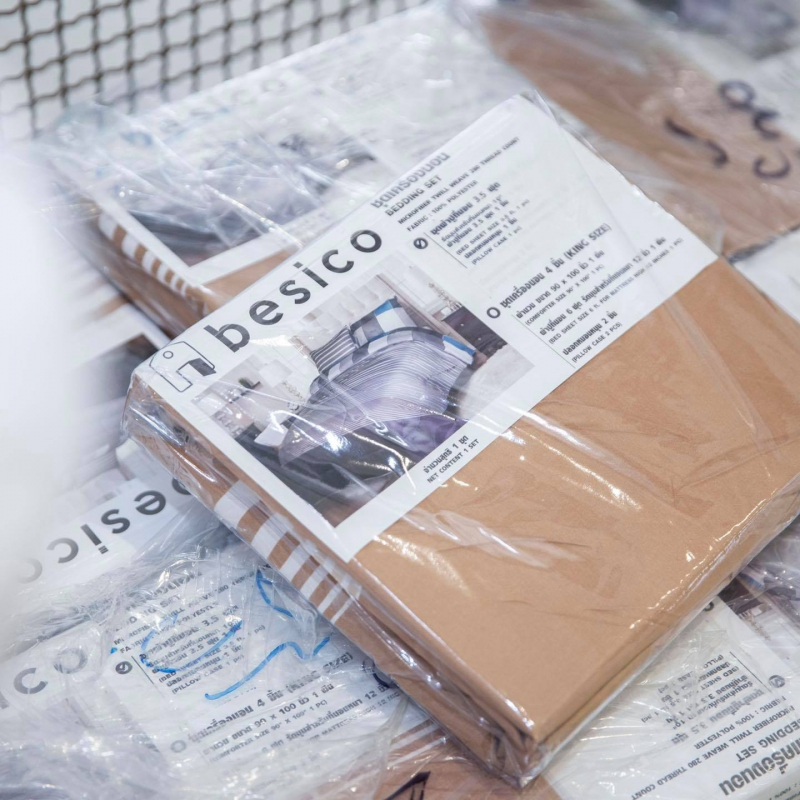 2. Donated 100 sets of mattresses, bed sheets, pillows, towels and blankets to the Chulalongkorn University field hospital.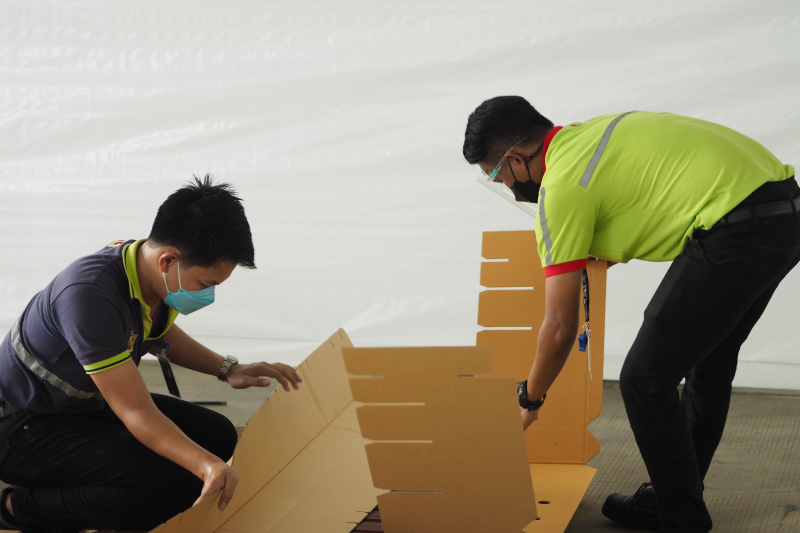 3. Established BJC Big C field hospital, and hospitals in the Bangpakok group, capable of accommodating green, yellow and red patients, totaling 150 beds. It was officially opened on August 2, 2021.
BJC Big C Group has publicized and invited customers and the general public to donate financial or necessities to support the establishment of Sanam Hospital and invite medical personnel and COVID-19 patients to join the food fest at Sanam Hospital.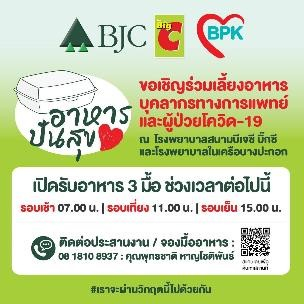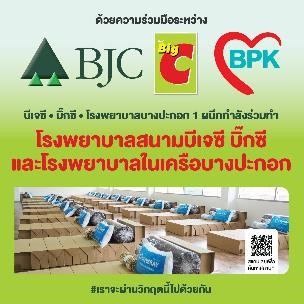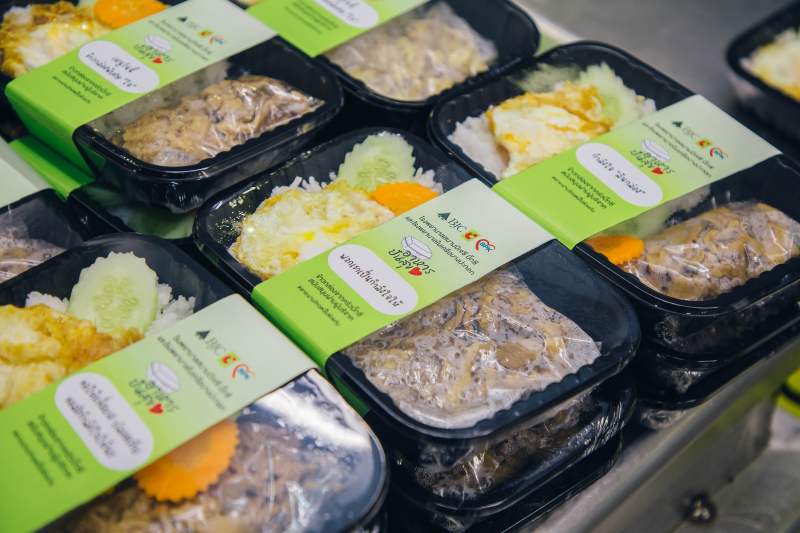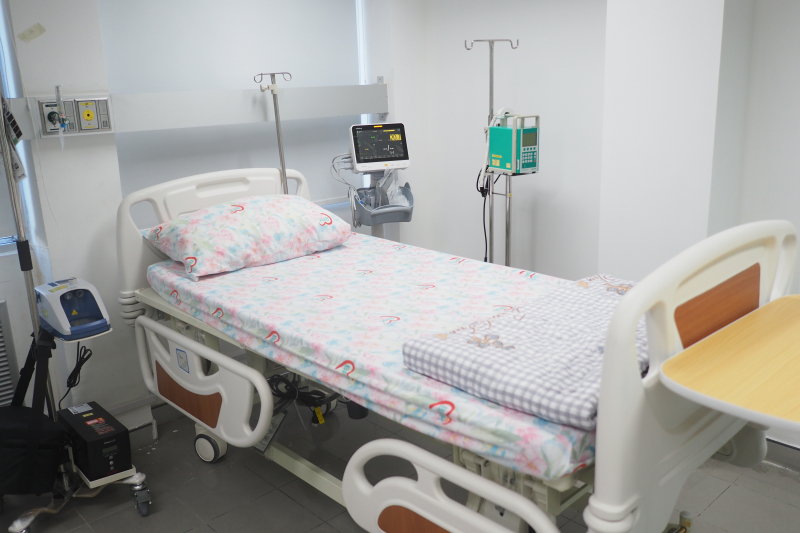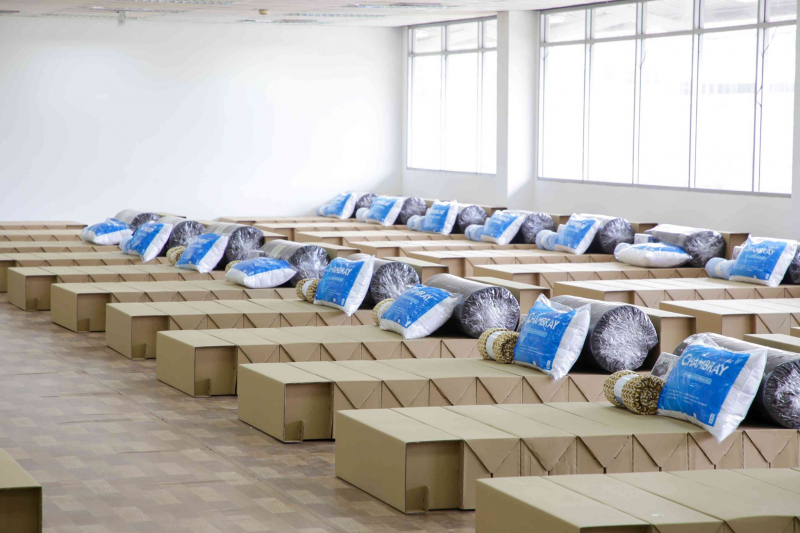 4. BJC Big C foundation donated 12 high flow ventilators to BJC field hospital, Big C and Bangpakok Group hospitals, for use in the care of COVID-19 patients.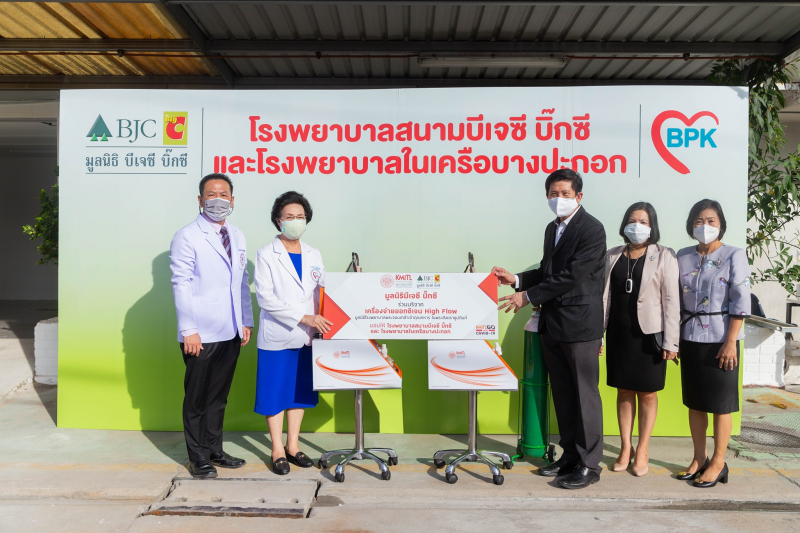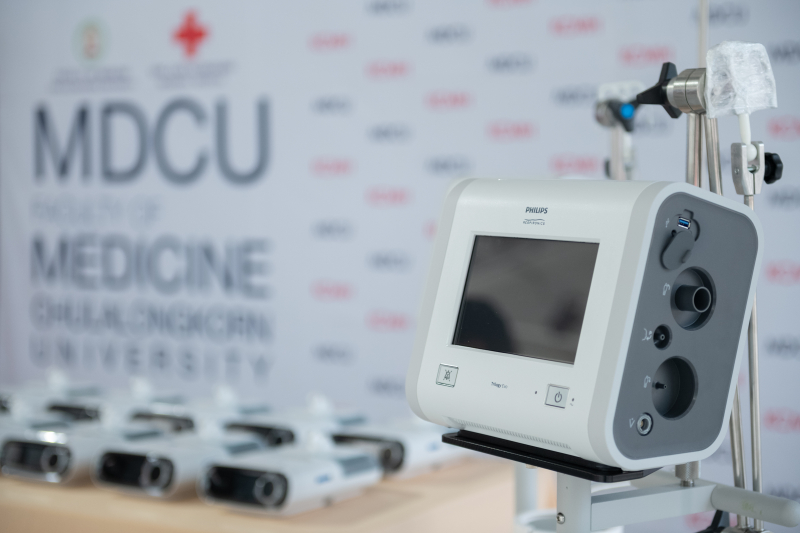 5. "Kradard Pun Rak" Project
All Big C Branches nationwide set up a paper donation station to collect used papers such as A4 paper, used books, postcard paper, receipt paper, and blueprint paper (white only) to be recycled into paper pulps, used in the production of clean, safe, standardized tissue products delivered to field hospitals nationwide.

In quarter two, over 300 kilograms of unused paper were collected for tissue production process

Donated 720 rolls of tissue paper to field hospital in Samut Prakan Province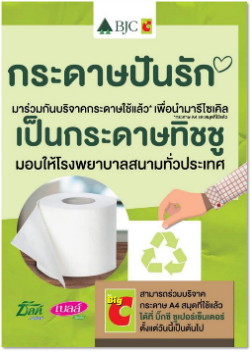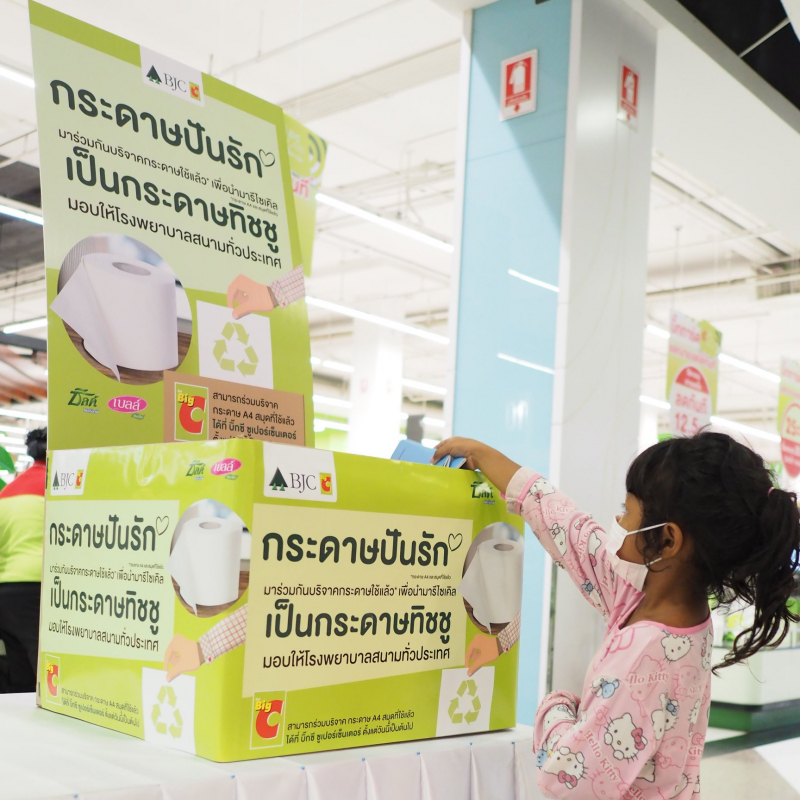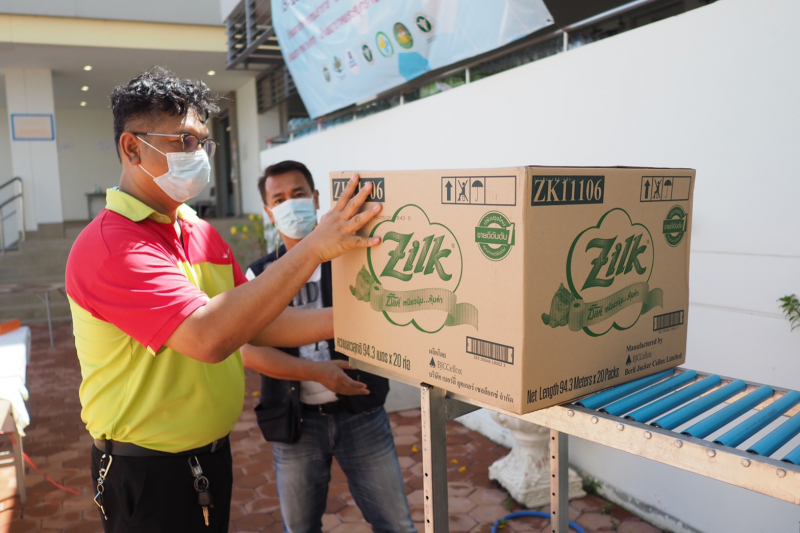 6. "Extra Care" Project
All Big C branches nationwide volunteer as a center to deliver support by setting up stations to receive donations of necessary items to donate to COVID-19 patients who are being treated at field hospitals across the country.

In quarter two, donated consumer goods, donated by customers to field hospitals across the country such as Sanam Wat Saphan Hospital, Khlong Toei Sanam Hospital, Bang Khun Thian Field Hospital in Maha Sarakham Province and field hospitals in Chiang Rai province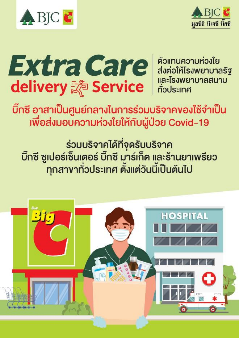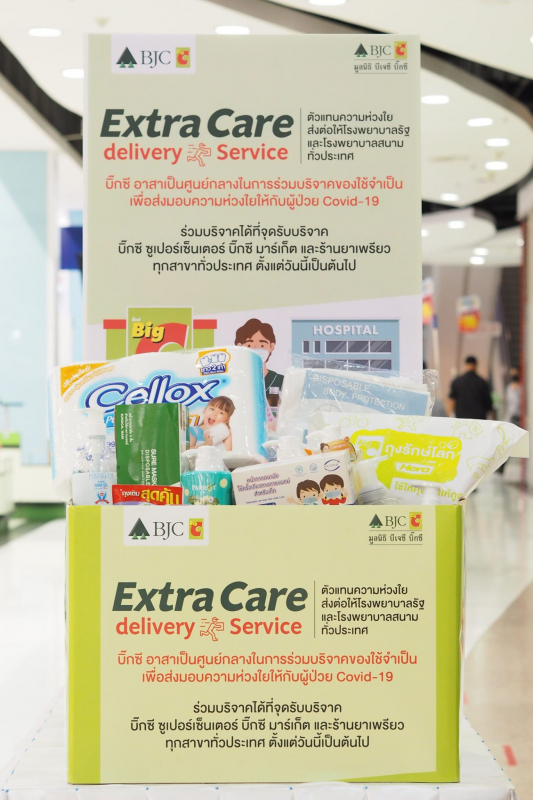 7. Send encouragement and support to medical personnel's "White Warrior" in field hospitals and 13 related hospitals across the country, through donation of consumer goods.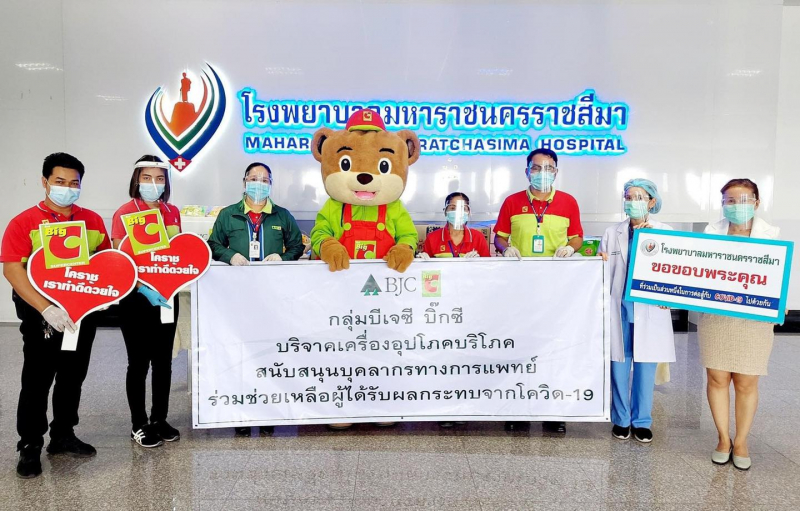 8. The "Kao Glong Jak Jai" (Rice Box from the Heart) project gives rice box to medical personnel, officers and volunteers across the country to show encouragement and support, with 7,000 boxes of rice from the heart per day through provincial public health to be donated to medical personnel's, staff and volunteers across the country.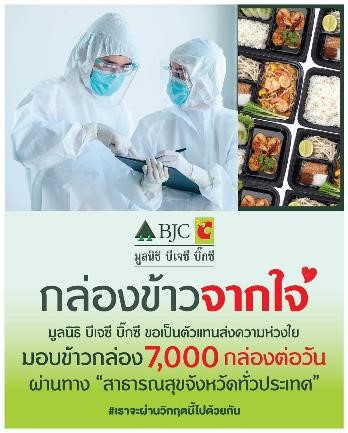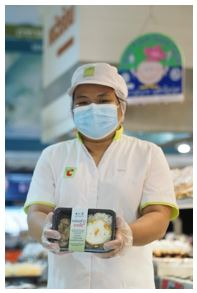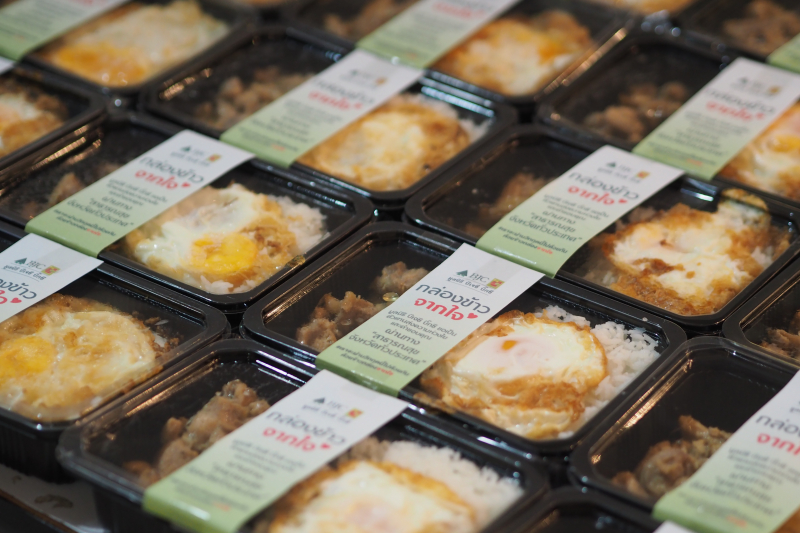 9. "P' Mee Biggie Chun Recycle"
Set up donation points for aluminum beverage cans and used plastic (PET) bottles to be recycled into new drinking water cans and PPE kits delivered to medical personnel and field hospitals

In the quarter two, collected 122 kilograms of aluminum cans and 301 kilograms of plastic bottles (PET)

Collaborated with Indorama to deliver 1,000 PPE kits to medical personnel to use in the fight against COVID-19 at hospitals/nursing homes such as Sampran Hospital Nakhonchaisri Hospital Kamphaeng Saen Hospital Samasmatsart Hospital Field Hospital, Nong Chok District

Collaborated with Thai Beverage Can to deliver drinking water from 50,000 recycled aluminum cans to Busarakham Hospital and 1,000 cans to Sanam Bangkhuntien Hospital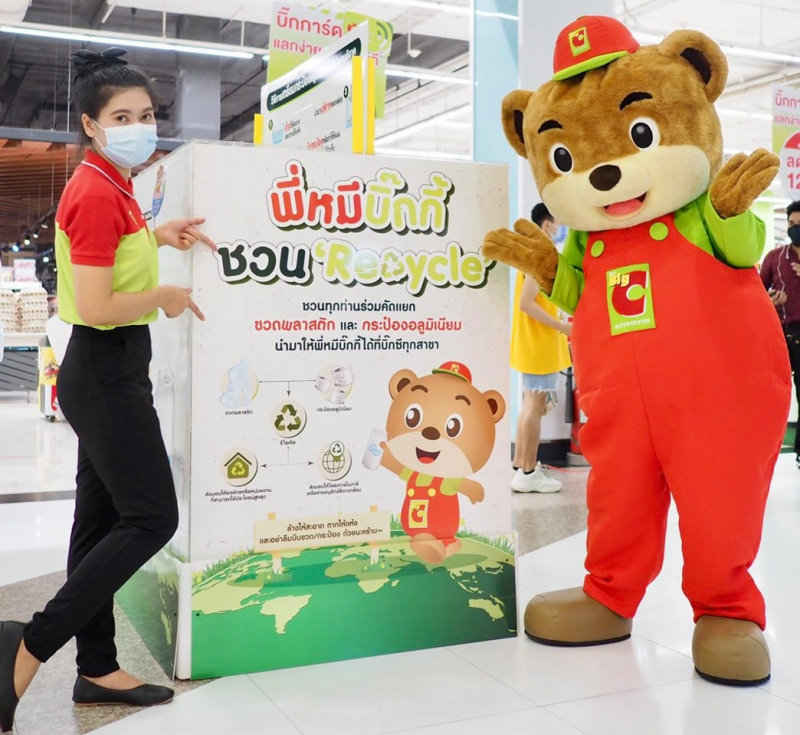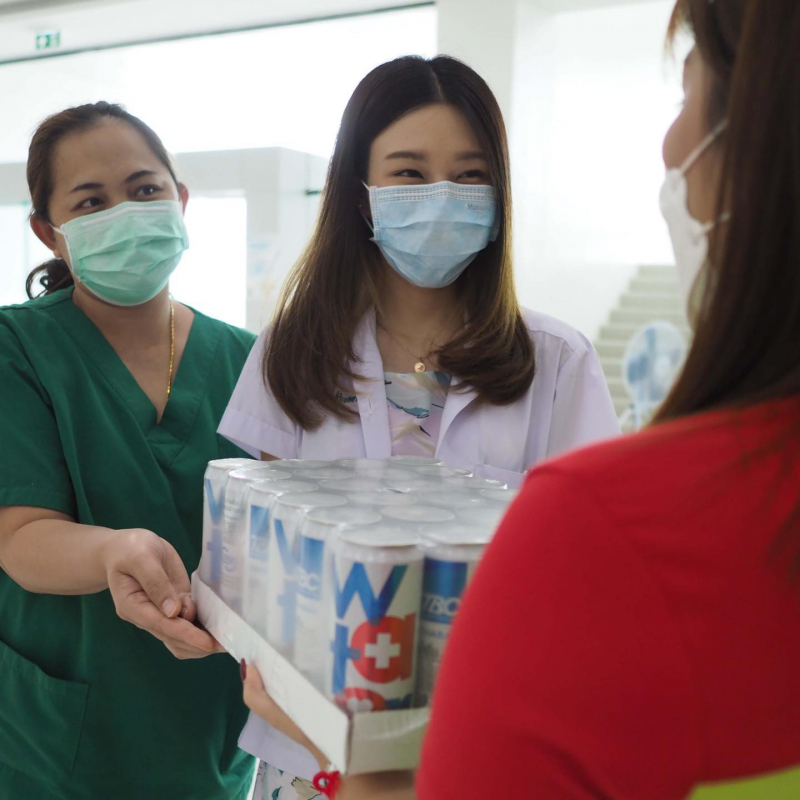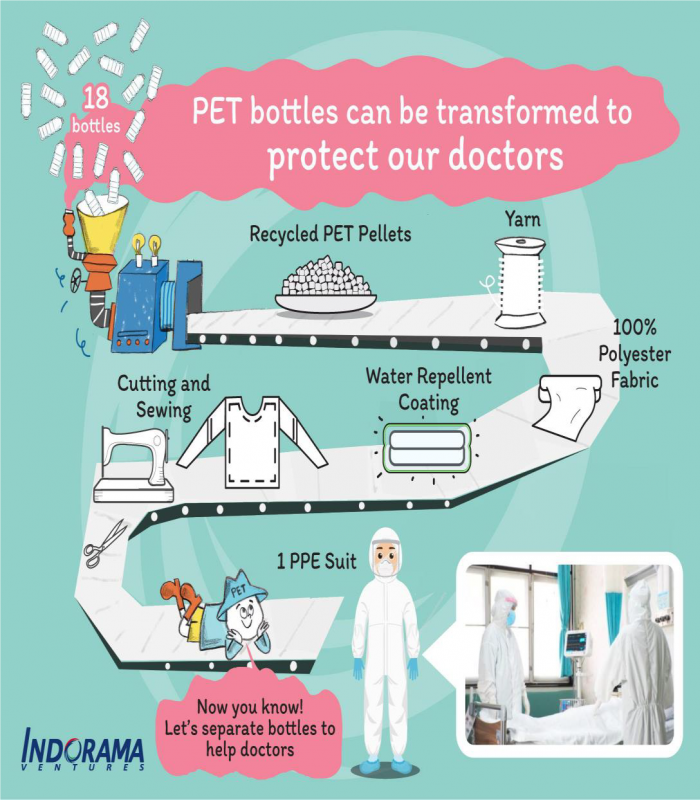 10. BJC Big C foundation donated 200,000 COVID-19 saliva testing kits, valued at 50 million baht, to be delivered to frontline medical personnel, public and relevant volunteer agencies nationwide.
Delivery to each entities such as the Thai Red Cross Society, government hospitals, field hospitals, public hospitals, public health volunteers, the Por teck Tung Foundation, Ruamkatanyu Foundation and Temple.