CEO

Message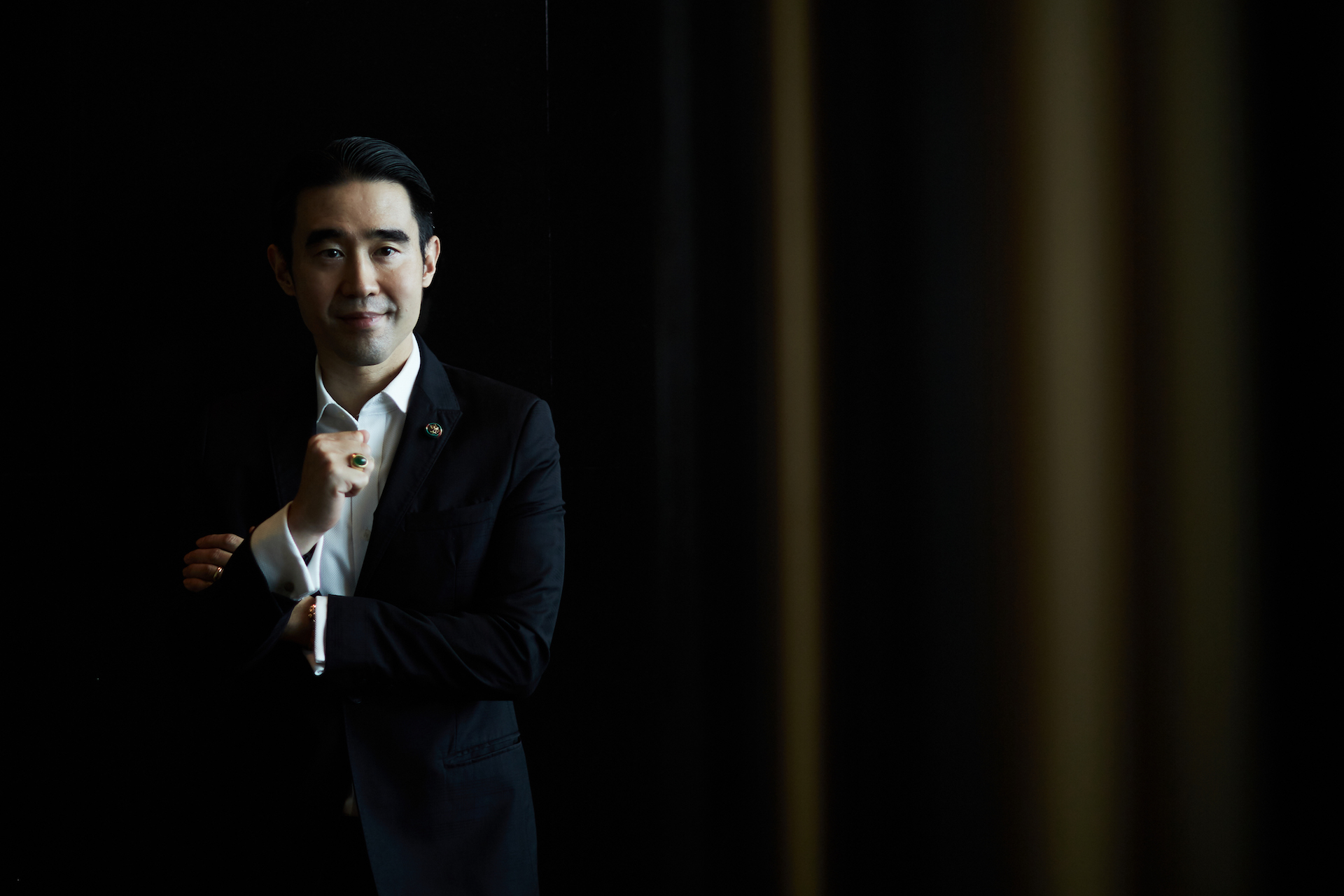 Over the past year, Berli Jucker Public Company Limited (hereafter "BJC") business operations confronted various domestic and international challenges, impacting numerous business operations to various degrees. Challenges such as volatilities of the global economy, shifting consumer behaviors and emergence of risks and opportunities, have significantly been influenced by the continued outbreak and new strains of the Novel Coronavirus Pandemic (COVID-19), causing extensive direct and indirect impact on global and domestic economies, societal norms, and the environment. This change is further intensified with the continued rapid transition and development of digital technologies, fueled by the new normal market environment, following COVID-19, influencing consumer behavior and expectations, presenting BJC with new sets of challenges and opportunities to overcome. Despite the passive global economy and limited business operation flexibilities due to various regulations to control the spread of the COVID-19, BJC remain committed to elevating the quality of life for all customers, whilst attaining maximum benefits for all stakeholders, achieved through compliance and integration of the established corporate wide sustainability approach "B.J.C.", governed by the Sustainable Development Committee, integrating Environment, Social and Governance (ESG), including human rights considerations, throughout all operations, encompassing BJC's longstanding commitment to "Growing Sustainably Together" with all of our valued stakeholders, ensuring that we are able to adapt to emerging risks and seize all opportunities, within the new market environment.
In 2021, following the continued changes of the market environment, and BJC's pledge to a 'Next' business operation, to seamlessly move into the new normal market environment post COVID-19, the management board has cascaded sustainability considerations as one of the four key strategies of each business units. This is conducted through the newly developed six key corporate strategies to ensure business operational adaptability in the new post pandemic error, aligning all operations under the new business model "To be a leading Consumer Products & Healthcare Business in the SEA Region, Covering from Upstream to Downstream Businesses". The six key corporate strategies embodied, short, medium and long-term strategies, constructing BJC to; be a leader in wholesale, retail and international trade, improved customized products development to meet customer needs, expand collaborations with BJC, MM Mega Market and Big C's vendors, increase value and diversity of food products, form new partners with global suppliers and, advance logistics network in the region, actively integrating sustainability considerations covering the three dimensions of Environmental, Social and Governance (ESG), in accordance with the United Nation's Global Sustainable Development Goals (SDGs).
Following the annual reassessment of our materiality topic prioritization in 2021, BJC can confirm that BJC's expectations and commitments towards sustainability are aligned with that of stakeholders, prioritizing climate change, energy management, human rights, waste management, sustainable supply chain management, occupational health and safety, health and nutrition, human capital development, and community relations, reflecting the changes, induced by the continued outbreak of the COVID-19 pandemic. As such, BJC remains committed to sustain the identification, development and implementation of relevant initiatives to address the mentioned concerns, improving the quality of life for all relevant stakeholders, conducted in accordance with the WINNING approach, eliminating corruptions and risks, meeting customer's expectations. In the past year, BJC achieved various milestones in BJC's continued transition towards sustainability, including achieving the first Big C carbon neutral store (Pathum Thani Branch), achieved through collaboration with the Thailand Greenhouse Gas Management Organization (TGO), to assess carbon emissions, buying 100% of emitted emissions through carbon credits; Continued installation of solar roof panels throughout Big C stores nationwide, bringing the total Big C branch installed to 46. In addition, other subsidiaries have also begun to install solar panels at their respective operations, starting with BJF and TBC; Continued collaboration with the Thai Scholars of Sustenance Foundation (SOS), continuing BJC's commitment to manage food waste from operations. Furthermore, BJC has continued to improve internal compliance and disclosure of ESG related criteria's, including continued compliance and disclosure to the requirements of the Task Force on Climate-Related financial Disclosure (TCFD), and started consolidation of scope 3 emissions. Lastly, under BJC's compliance with the BJC's Climate change strategy, aspiring to become a green industry, BJC's subsidiaries have successfully elevated operations to be a green industry, especially at Berli Jucker Cellox (CPC) and Rubia Industries (RIL), whom respectively achieved the Green Industry Level 5 (GI5), and Green Industry Level 4 (GI4).
Our sustainability efforts have received recognition from both local and international sustainability standards. In 2021, BJC is proud to be listed in the Thailand Sustainability Investment (THSI) by the Stock Exchange of Thailand for 2nd consecutive years, listed in the ESG100 List for the 4th consecutive years, FTSE4Good Emerging Market and FTSE4Good ASEAN 5 for the first year, and the Dow Jones Sustainability Index as a yearbook member for 2nd consecutive years, categorized within the silver class in the Food & Staples Retailing Sector.
On behalf of all the Board of Directors, Management Board, and Executives, we would like to extend our sincere gratitude to all of our valued employees, customers, business partners and all stakeholders who have continuously supported BJC throughout our sustainable development, especially through the hardship of COVID-19. We firmly believe that through mutual corporations and compliance from all parties to operate with considerations towards economic, social and environmental, BJC will be able to achieve our vision to be "your trusted partner for a sustainable better living".
Mr. Aswin Techajareonvikul
Chief Executive Officer and President